Hello All!


I never know what to post.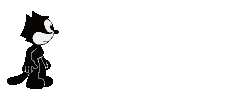 I often do this in my mind.
So, I figured I'd just write and see what comes out. We could talk about why I blog. That a good question. I don't know. Why do I even have a blog? I guess it gives me something to do when I'm home. I love computers and blogging is computer related. I have games on my computer and can be found playing them often.
I have an online friend that I talk to regularly. I don't go to chat rooms. Even before I got into computers I was warned about them and what could happen. And all the nasty things that can happen to you if you talk to strangers online. Do I talk to strangers online? I think you know the answer to that. That's how I met all of you.
It all started when I was going to Police Hub, a cop forum. I met Mighty Dyckerson there. Yes, he posted at a cop forum. Can you believe it? The administrator at the time was friends with him. (Online, of course. I don't think they ever actually met. She's a cop). Dyckerson got into blogging and got the administrator to get a blog too. He talked to me about getting a blog too. So I got one and started to post Bible scripture on it. I wasn't getting a lot of hits. Dyckerson was my first customer but I deleted his comments. I was getting into this blogging thing and then stopped for a while, only checking my blog every so often. Then I got into it again and met you and I am continuing to meet more of you.
I guess the reason I stick with it is because I want to keep in touch wiht all of you, so I've got to come up with stuff to post.
If any of you want to email me, feel free.

I want a picture of all of you.

I appreciate all of you who come here.