I asked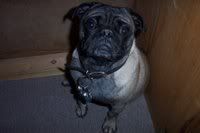 - puerileuwaite - (pictured) what I should do for my next post. He helped me with the last two posts. This post will make it three. Actually he told me what he likes to read when he comes here. I want to make my readers happy so they'll come back. Puerileuwaite a.k.a. Puggy or Pug, suggested I do a movie review of my favorite movie. I have 2 favorite ones. You can see which ones in my profile. And right here.
The Wizard of Oz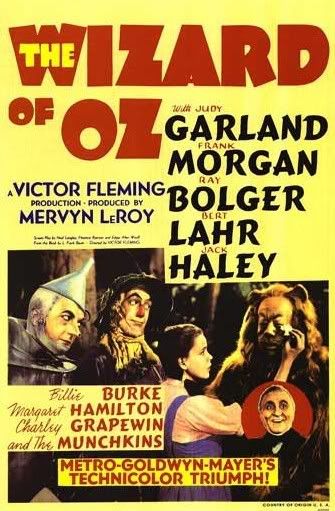 The first couple of times I didn't get to see the ending. Someone wanted to watch somehing else, if I remember correctly or I had to go to bed or something like that.
This movie was an adventurous movie for me. Dorothy wanted to run away from home. An old lady accused Dorothy's dog (Toto) of biting her and she took the dog away. Dorothy was very upset by this. A hurricane was coming so everybody had to get everything in its place and then go hide till it was over. Dorothy was running around in the house trying to get everythimg in order. Toto returned. He ran away from that bad lady. Dorothy was glad to see Toto. She was running around with the dog and all of a sudden she was knocked out. She came to in the land of Oz and ended up killing a witch. This witch was another witch's sister. The Wicked witch was after Dorothy and her little dog too. Dorothy met up with the Scarecrow, the Tinman and the Cowardly Lion. They ended up being instant friends. They were off to see the wizard, the wonderful Wizard of Oz. I won't tell you what happened in case you haven't seen the movie. And who hasn't?
Maybe I should save my other reviews for another post.
Thanks Pug, for the suggestion.