I don't know if I want to admit where I live during the elections anymore. My state is going to end up being the laughing stock of America. First it was the election of the president when Al Gore and George W. Bush ran to see who would be president. I'm not totally blaming Al Gore for the recount. It was Florida who messed up. There had to be a recount of ballots in that state because people in West Palm Beach made mistakes in who they voted for. It took a while to do the recount.

Now during this past election it's something else. Someone put a rare stamp on their absentee ballot. Whoever was going over the ballots spotted this because when they were little they collected stamps and recognized this stamp to be very rare.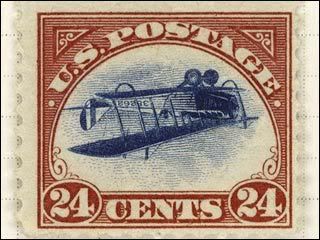 $200,000 stamp put on an absentee ballot
And guess what? By law no one can open the box it's in. It is not even going to be counted because it has no return address on it. This was done in Ft. Lauderdale.