K9 is such a sweet pooch. And an all around good guy. I like him a lot. Always have.

Little Lamb always gets into trouble. She tends to wander in her stories. She also wears skirts and dresses.
K9 read that Little Lamb wears skirts and not pants and he figured she needed protecting. He has agreed to be her protector. He made this sign.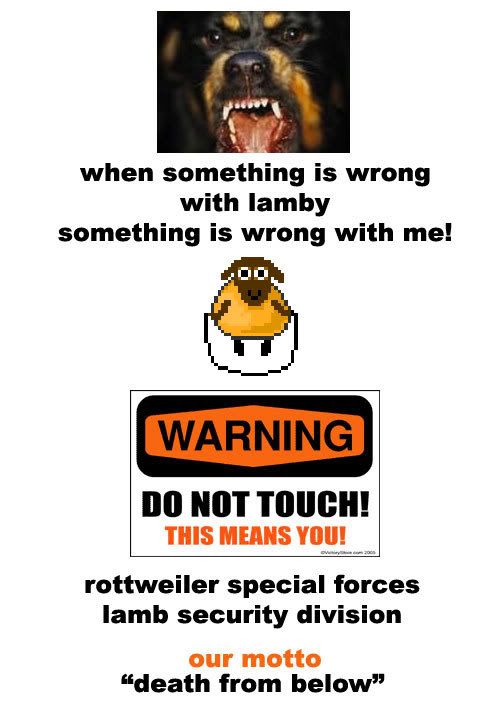 Isn't he just the sweetest?